Frequently Asked Questions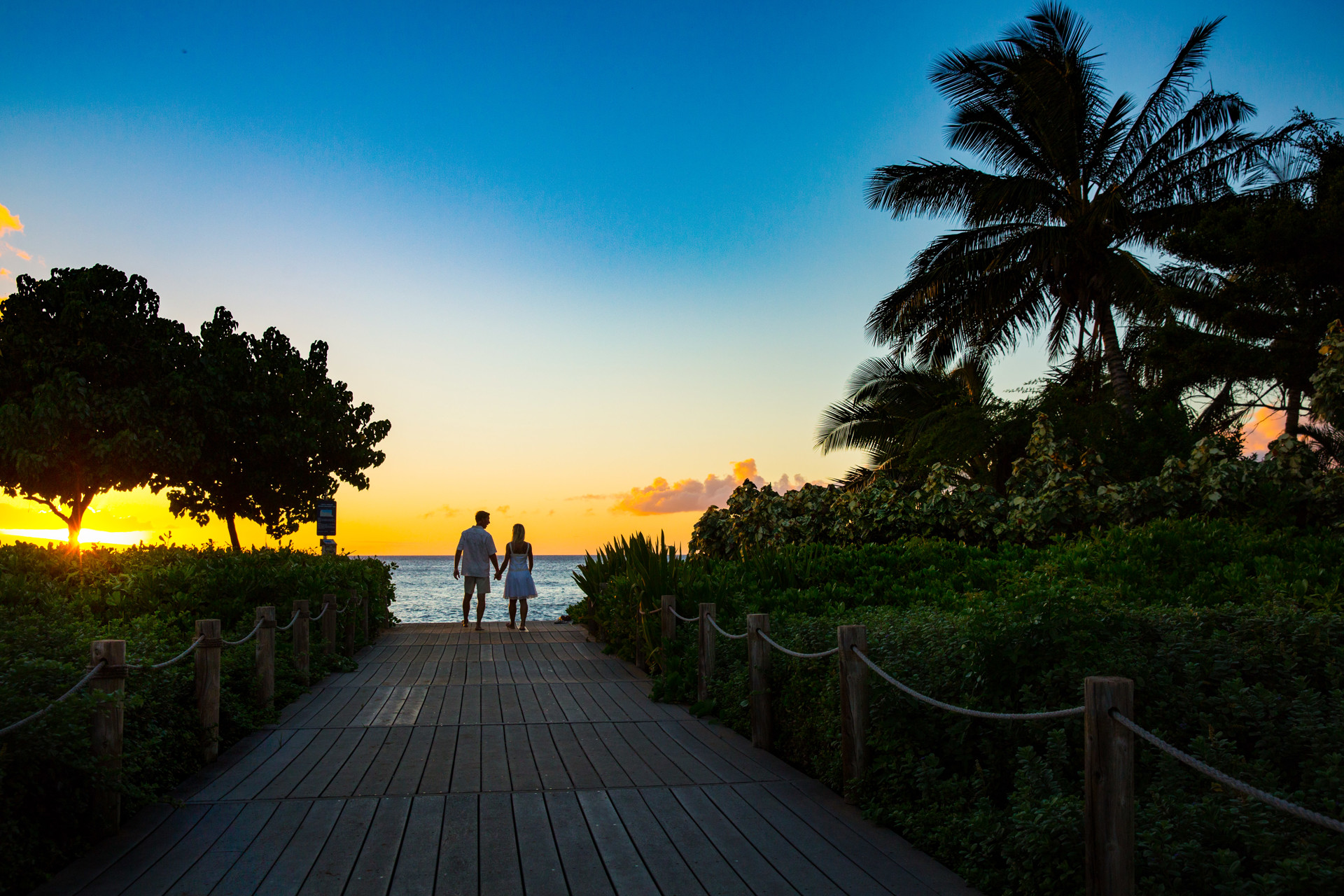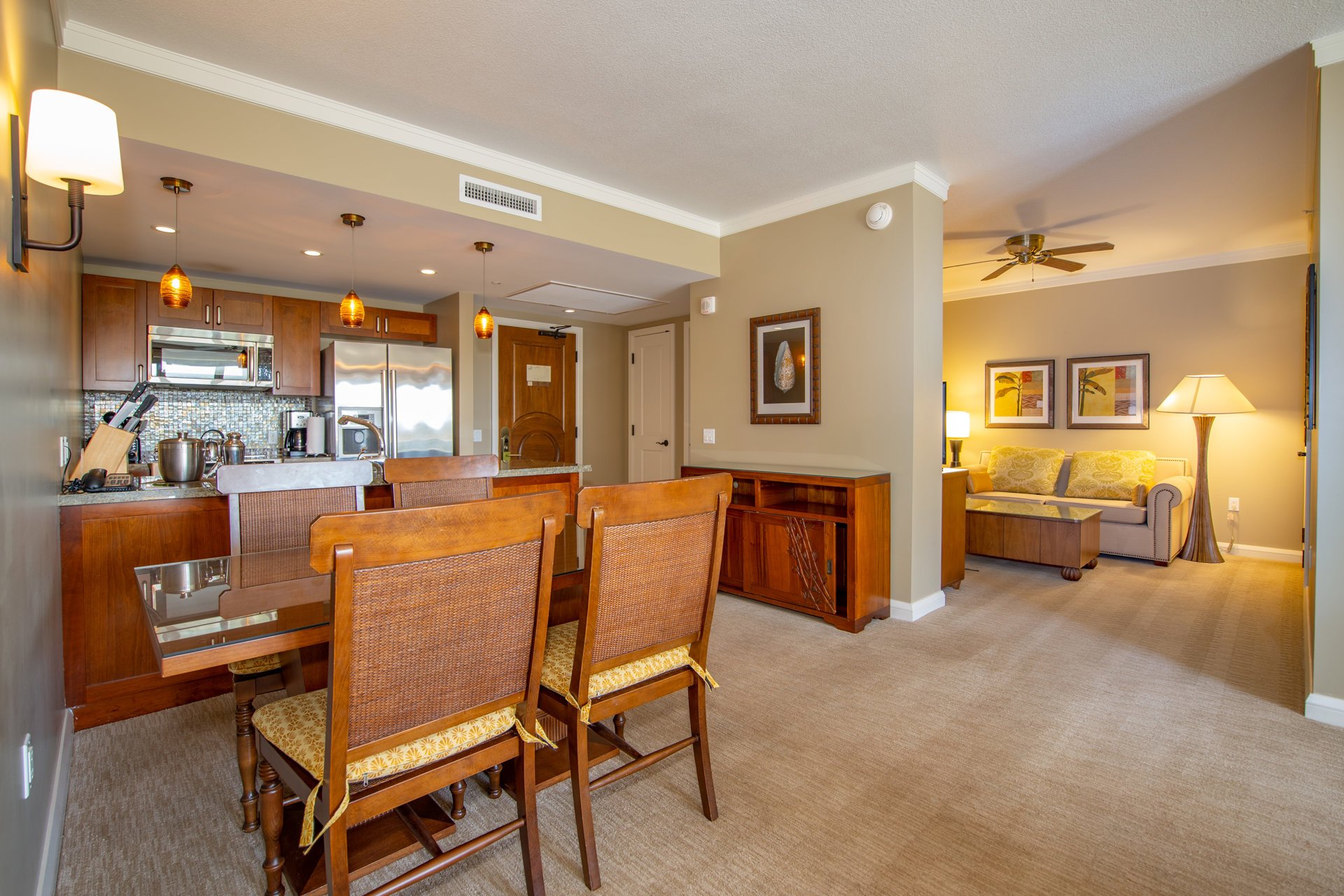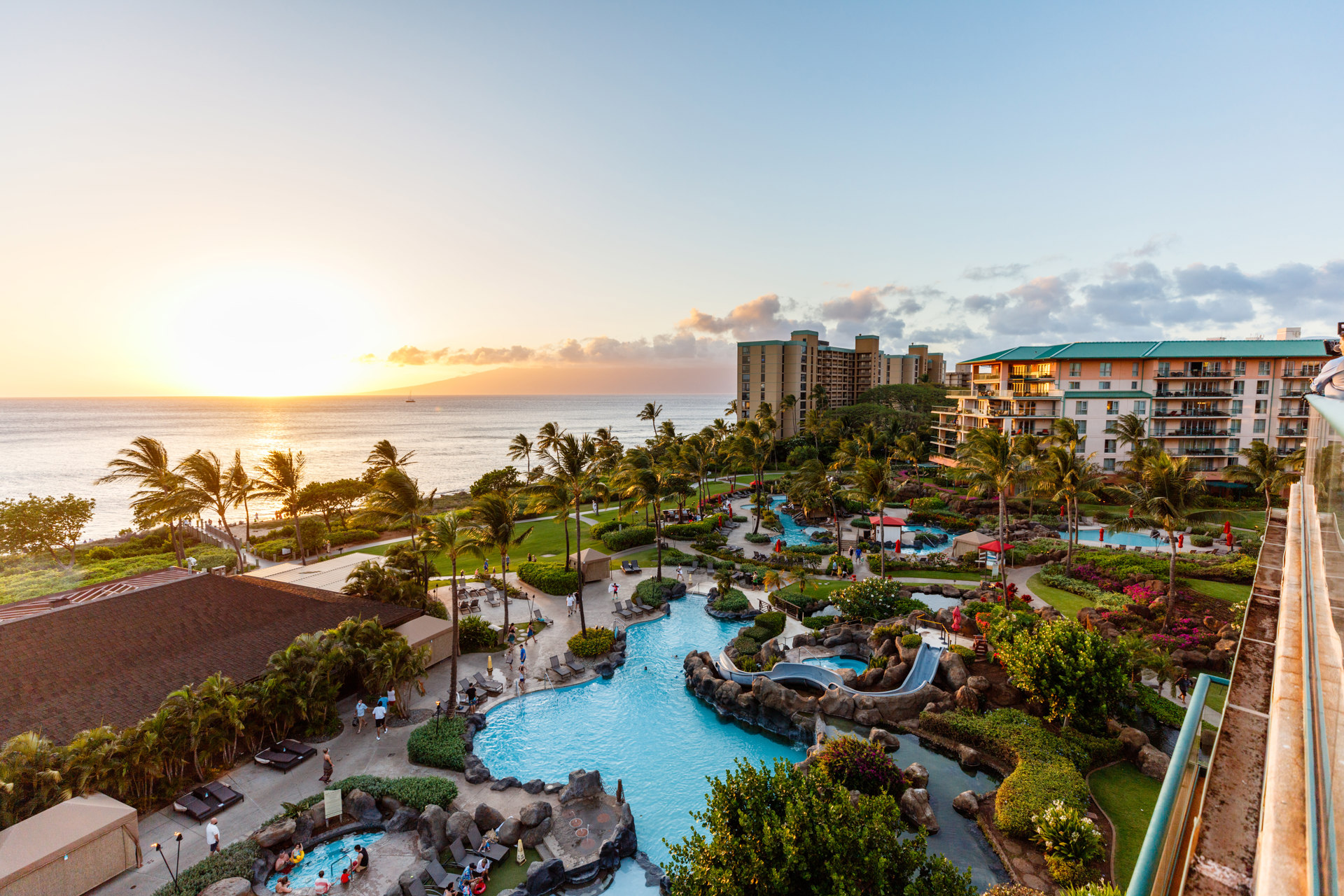 Resort Questions
Check-in is at 4 pm and check-out is at 11 am. Minimum age to check in is 18 years old. Late check-out is subject to additional charges Early check in by request only.
A Daily Resort Charge of 40 USD will be added to room cost at departure. Resort Charge is per night, per condo unit, plus taxes.
We want you to enjoy your vacation to the fullest extent, but we also realize that accidents can happen. Our damage protection program is designed to give you peace of mind during your stay with us.
The cleaning charge is per condo, per stay.
Yes, in the lobby of the Hokulani and Konea towers.
Yes; Duke's Beach House services all food & beverage at the pools.
The resort is a vacation condo and does not offer daily housekeeping. However guests can request housekeeping services and we will do our best to accommodate.
This can be arranged through our Concierge.
For any questions about your receipt, you'll need to speak to someone at our front desk by calling +1 (808) 662-2800.
Yes, we have an imaginative 3-acre aquatic network of pools, five hot dubs, a waterslide, waterfalls and a children's area with fountains for play.
Major credit or debit cards are accepted for room deposits.Room charges are accepted at Aina Market place, Blue Hawaiian conceirge, Aqualain pool services and Duke's beach house restaurant.
There is valet and self-parking. Guests staying in a Luana Garden Villa have a private garage with an additional tandem parking stall.
Honua Kai Resort and Spa guests will enjoy indoor/outdoor wi-fi. Other management companies will vary. WIFI for common areas only in lobby area
Yes, visit our Hoola Spa where you'll experience contemporary treatments to revitalize your senses and renew your soul.
Yes they do; highly recommended making reservations in advance.
Luana Garden Villa guests are welcome to use the aquatic playground and all resort amenities.
Room service is not available, however Duke's Beach House offers take out.
At Outrigger Honua Kai Resort & Spa, we make sure every guest enjoys a comfortable, safe, and seamless experience. This includes accommodating guests with disabilities. Please feel free to look at the details to see how we can meet your needs.
Hotel accessibility features:
Fire alarms for audio and visually impaired
Ramp and lift at the main entrance
Accessible doorways to all public areas
Accessible place for pickup and drop off at covered loading area
Accessible self-parking
Accessible parking spots
Sturdy property railings between 34" and 38" in height
Service animals allowed
Large lettering and alternative text on all signage
Accessible path to the check-in desk
Accessible path to guestrooms
Accessible elevator
Accessible public restrooms
Accessible entrance to the pool
For lost items please call our front desk at +1 (808) 662-2800.
Travel Questions
Coming out of the Kahului Airport drive straight on Keolani Place > At the stop light, continue driving straight onto Dairy Road > At Puunene Avenue & Kuihelani Hwy stop light continue driving straight onto Kuihelani Hwy (Hwy 380) > Next stop light (Kuihelani & Honoapiilani) make a left onto Honoapiilani Hwy (Hwy 30) > Continue driving on Honoapiilani Hwy (Hwy 30) for approximately 20 more miles, staying on Hwy 30 bypass, passing Lahaina Town heading out towards Ka'anapali > Driving past Ka'anapali Parkway continue driving North for approximately 1.5 miles > Turn Left on Kai Malina Parkway
Two hours if it's a domestic flight, three hours if it's international. The drive to the airport can take anywhere from 45 minutes to over an hour as it depends on the time of day. If you need additional guidance, please feel free to stop by the front desk when you are here.
For transportation, we recommend any of the following:
Speedi-Shuttle (808) 242-7777
Luxury Shuttle Svc of Maui (808) 633-7230
Maui Airport Taxi-Shuttle (808) 877-2002
130 Kai Malina Pkwy, Lahaina, HI, 96761
We are located on a gorgeous long stretch of golden white sand beach. The area fronting the right side (North) of the resort is more suited for snorkeling, as there are coral reefs teeming with colorful Hawaiian sea life. The area fronting the left side (South) of the resort has more expansive sandy bottom, more suited for swimming and playing along the shoreline.
Reservation questions
Room rates do not include 4.712% Hawaii State General Excise Tax for Oahu, Kauai and Hawaii (Big Island) or 4.1666% Hawaii State General Excise Tax for Maui, 10.25% Hawaii Transient Accommodations Tax and 3% County Transient Tax.
Taxes will be added to total charges at check-out. Tax rates are subject to change without notice and any increases will be passed on to the guest.
Reservations made more than 30 days prior to arrival: A 50% deposit of room rate & taxes due 1 day after reservation. Balance of room rate, all taxes and mandatory damage protection charge & cleaning charge due 30 days prior to arrival.
Reservations made 30 days or less prior to arrival: 100% of room rate, all taxes and mandatory damage protection charge & cleaning charge are due at time of reservation.
Major credit or debit cards are accepted for room deposits.
Holiday prepayment and cancellation policies apply to dates of arrival December 22 – 31. Full prepayment of room rate and all taxes for guest's entire stay is required at time of reservation. In the event of any cancellation, the prepayment will be retained.
Full pre-payment of room, taxes and damage protection charge for entire stay will be charged to a registered guest's credit card within 24 hours of booking. No refunds for cancellations and/or modifications.
Damage protection charge and Transient Accommodations Tax will be refunded but no refund of room rate and General Excise Tax for cancellations and/or modifications.
If a reservation is cancelled at least 31 days prior to arrival date, cancellation charge will be waived and deposit will be refunded in full. If a reservation is cancelled 30 days or less prior to arrival date, a cancellation charge of the full stay plus General Excise Tax will be retained; the damage protection, cleaning charge, Transient Accommodation Tax and County Tax will be refunded.
Major credit or debit cards are accepted for room deposits.
If a guest chooses to secure a reservation or place a room deposit upon check-in with a debit card/credit card, the financial institution that issued the card will typically place a hold on funds equal to the total cost of the guest's entire itinerary including room, tax, mandatory cleaning charge, and other related expenses. The financial institution's policies and practices govern the manner and timing of the release of any hold on funds. OUTRIGGER is also not responsible for any overdraft charges or other fees that may result from the financial institution's policies and practices.